Learning, accountability, support...
Since 2004, COO Forum® has been making a difference in the personal and professional lives of COOs and their organizations. Joining such a group can be a highly valuable experience, providing numerous benefits that could significantly impact both personal and professional growth.
Below are six top reasons why an operations executive should consider joining a peer group, such as the COO Forum®, and the benefits they can expect to gain:
Professional and Personal Development: Being part of a peer group promotes personal and professional responsibility. Peer groups have regular meetings where executives can set goals, share progress, and hold each other accountable. This level of accountability can be a powerful motivator, pushing executives to strive for excellence and achieve their objectives. Additionally, peer groups provide a supportive environment for personal development, offering constructive feedback, mentorship, and guidance.
Continuous Learning: Peer groups often offer educational opportunities, workshops, and guest speaker sessions that cater to the professional development needs of executives. These programs focus on a variety of topics such as leadership development, strategic planning, and communication skills. By participating in such activities, executives continue to learn and grow, expanding their knowledge base and enhancing their leadership capabilities.
Networking Opportunities: Peer groups provide an excellent platform for executives to expand their professional network beyond their organization. Engaging with peers from diverse industries and backgrounds can lead to valuable connections, potential partnerships, and access to new business opportunities.
Exchange of Knowledge and Best Practices: Peer groups offer a rich environment for knowledge sharing as well as learning from the experience of others. Executives gain insights into industry trends, emerging technologies, and best practices from their peers. By sharing challenges and discussing solutions, executives are able to tap into a collective intelligence that can significantly enhance their leadership skills and business acumen.
Access to Diverse Perspectives: Executives regularly face similar issues within their respective industries. However, joining a peer group allows them to benefit from diverse perspectives. By interacting with executives from different fields, geographies, and organizational sizes, members can question assumptions, uncover blind spots, and highlight potential risks, gaining a fresh point of view.
Enhanced Decision-Making: By engaging in regular discussions of important challenges, executives can sharpen their critical thinking and decision-making skills, ultimately leading to more informed and well-rounded decisions. This increased ability to make better decisions can positively impact the executive's organization, driving success and growth.
In conclusion, joining a peer group can provide executives with an array of benefits, including personal and professional development, continuous and mutual learning from a variety of perspectives, enhanced decision-making capabilities, and expanded networking opportunities-all within a supportive, confidential environment. Participating in a peer group can be a transformative experience that propels an executive's career and fosters both personal and professional growth.
But don't just take it from us! Below is a quote from Tina Brown, one of our COO Forum® members: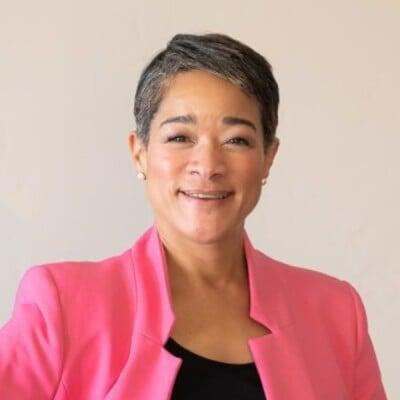 "I have learned so much from the COO Forum! I was just promoted to COO last year, and the peer-to-peer support along with the very well-structured learning and development programming offered, has been a great way to grow into my new role. I highly recommend COO Forum to any COO seeking to keep up to date with industry best practices as well as get the coaching and practical support offered through the local chapters." - Tina Brown